It's MAR10 Day at PowerA — for a couple weeks!
If you had to pick one character to represent all of video game history, that nearly everyone in the world could instantly recognize even if they've never touched a game in their lives, who would it be? There's a pretty short list of names that could even compete for such a pantheon, but there's one pretty clear winner: Mario.
The mustachioed hero has been around since 1981's Donkey Kong, and he's been ever-present on the scene since. His latest big adventure, Super Mario Odyssey, was a smash-hit on the Nintendo Switch, along with spin-offs like Mario Party, Mario Strikers: Battle League and more.
It's only appropriate that the one true king of gaming gets a day of celebration all to himself! MAR10 Day (get it, March 10…MAR10!?!) is an annual, worldwide celebration of the goomba-stomping, mushroom-chomping, princess-rescuing hero. Nintendo and its many partners honor every aspect of Mario on this day—and that includes PowerA.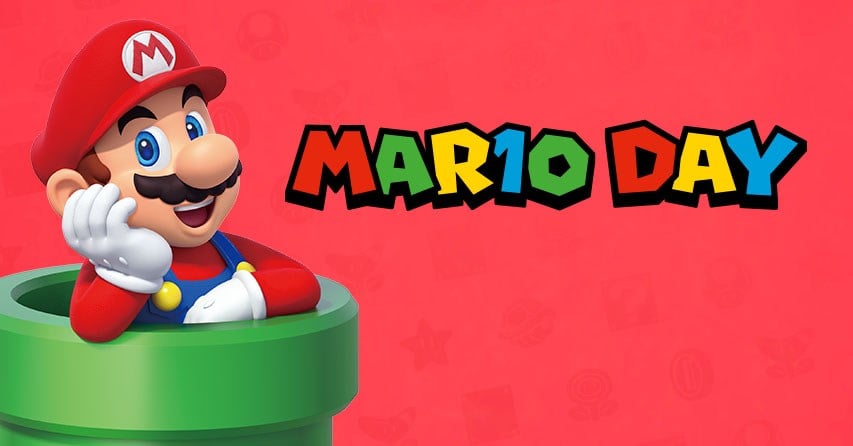 Here at PowerA, we have tons of Super Mario-inspired gaming peripherals and accessories, from controllers to a variety of cases. And for this year's MAR10 Day, we've got a deal that's sweeter than Princess Peach: grab any of our Mario-themed controllers for Nintendo Switch, and you can get any Mario-themed protection case for half price.
Create your own Mario bundle with an Enhanced Wired or Wireless Controller and a Protection Case that both feature Mario. Or perhaps you're feeling a bit retro and want to snag the Super Mario Bros. Enhanced Wired Controller that takes you back to Mario's 8-bit origins.
All of our Enhanced Controllers for Nintendo Switch are crafted with high-quality materials for maximum comfort and ergonomics, mappable advanced gaming buttons, and more. Enhanced Wireless Controllers come equipped with Bluetooth 5.0 technology and a lithium-ion rechargeable battery that provides up to 30 hours of gaming per charge. The Wired version includes a 10ft USB cable, giving you plenty of freedom in your gaming setup. Combine one of those with any one of our top-of-the-line Mario-themed protection cases, and you'll be celebrating MAR10 Day in style.