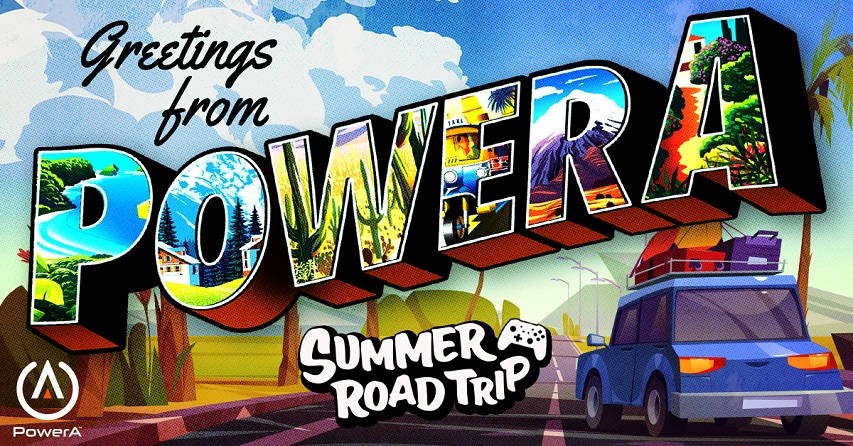 No matter where your adventures take you this summer, there's always time for a geeky pitstop. But if you don't know what you're looking for, you might end up driving right past some epic opportunities to get your game on in a local hangout full of character.
That's why we compiled the ultimate checklist of arcades, barcades, and VR gaming experiences to help you leave your high score in every single state across the nation.
Bookmark this page, pull out your roadmaps, and get ready for the most legendary summer ever. And if you can't wait til you reach your location to get your game on, make sure to check out one of PowerA's selection of portable gaming accessories that make it easy to keep playing no matter where the road trip takes you.
Alabama
Pints & Pixels
Alaska
Arctic Sun Virtual Reality
Arizona
Velocity VR
Arkansas
Arkadia Retrocade
California
EigthyTwo
Colorado
The Dugout Arcade & Café
Connecticut
The Tree House At Foxwoods
Delaware
Ctrl V Virtual Reality Arcade
Florida
Arcade Monsters Oviedo
Georgia
Joystick Gamebar
Hawaii
Jungle Fun Island
Idaho
Wahooz Family Fun Zone
Illinois
Galloping Ghost Arcade
Indiana
Combat Ops Entertainment
Iowa
The Old School Pinball & Arcade
Kansas
The Retro-Cade Arcade
Kentucky
ATOMIC CITY Family Fun Center
Louisiana
Kart Ranch
Maine
Boardwalk Arcade
Maryland
Stratosphere Social
Massachusetts
VERSUS
Michigan
Universal Nonstop Entertainment
Minnesota
REM5 Virtual Reality Laboratory
Mississippi
Big Play Entertainment Center
Missouri
FlipSwitch VR
Montana
Game Night Lounge
Nebraska
Beercade
Nevada
Pinball Hall of Fame
New Hampshire
Tokens Taproom
New Jersey
Silverball Retro Arcade
New Mexico
Electric Playhouse
New York
VR World NYC
Chinatown Fair (Honorable Mention)
North Carolina
Super Abari Game Bar
North Dakota
Pixeled Brewing Co
Ohio
Level One Bar + Arcade
Oklahoma
Brickopolis Entertainment
Oregon
Ground Kontrol Classic Arcade and Bar
Pennsylvania
Gameseum: Mega Arcade & Museum
Rhode Island
Free Play Bar Arcade
South Carolina
LuLu's Beach Arcade
South Dakota
Press Start
Tennessee
Rockin' Raceway
Texas
National Videogame Museum
Utah
Nickel Mania
Vermont
The Archives
Virginia
Flipper McCoys
Washington
Seattle Pinball Museum
West Virginia
Planet X Laser Tag and Arcade
Wisconsin
Edge VR Arcade & Gamers Lounge
Wyoming
All Points West Escape Room and Fun Center