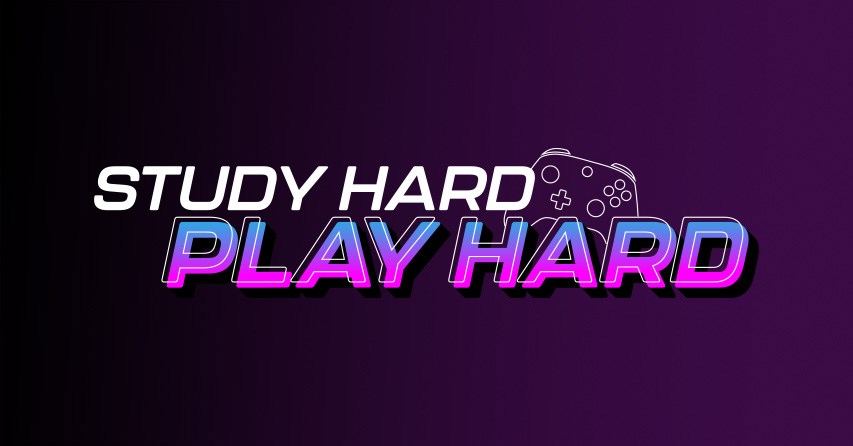 Want an escape between tests, homework and class projects? Check out this set of games you can play solo or with the squad. Recharge with these great titles and make the most of your free time.
Nintendo Switch
Super Mario Party
Obviously. For casual multiplayer fun for up to four friends on one device, Mario Party is the perfect game for any meet-and-greet. Play individually or two-on-two. Battle it out in a variety of mini games, like the tricycle drag race, barrel-rolling obstacle course and—everyone's favorite—flipping a meat cube into a frying pan.
Mario Strikers: Battle League
Perfect for parties, this solo and multiplayer brawler combines soccer and fighting gameplay to turn the living room into an uproarious arena hosting a heated rivalry. Two teams choose five Nintendo characters each and go head-to-head using weapons, power-ups and more. Mario Strikers supports both offline and online multiplayer and can even support up to eight players on one device.
Xbox – Game Pass Ultimate
Stardew Valley
An open-ended game that lets you farm, forage, fish and fight monsters, Stardew Valley is an easygoing way to unwind during spare moments. The retro 16-bit design creates an unexpectedly captivating world of possibilities for exploration and creation. The seasons bring changing weather, activities and festivals; and every character you encounter can suggest a new direction or hobby to pursue. Packed with minigames, small discoveries and seemingly inexhaustible ways to pass the time, Stardew Valley also lets your friends join your farm online, offering a fun, noncompetitive way to connect and game creatively.
Overcooked 2
A game where up to four players frantically try to handle a chaos-prone kitchen and get food out to customers while avoiding disaster, Overcooked is a surprisingly hilarious way to incite raucous camaraderie with friends. Players need to work together to deal with some of the most absurd kitchen layouts imaginable and prevent a fire while preparing the maximum number of dishes in a limited time.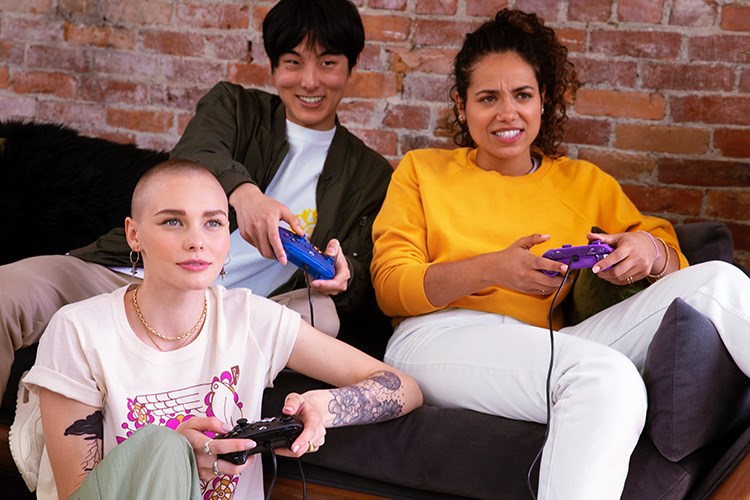 Multi-Platform
Fall Guys
This online cross-platform Battle Royale-style game is free to play, and is massively popular so there's always opponents of all levels. You can play alone, or have your friends join in to create a team. Up to 60 players compete as beans dressed in ridiculous costumes in a tournament comprising a multitude of wacky race and pandemonium-inducing puzzle challenges. Gameplay is frantic, hilarious, and quick, so it is perfect for short breaks.
TowerFall Ascension
This single-screen 2-D multiplayer combat game hearkens back to old-school arcade games and provides up to four players with an easy-to-pick-up yet intensely frenetic competition that offers endless replay potential as players master the mechanics. Each player has just three arrows but can retrieve missed shots from walls or the corpses of their opponents. Nimble reflexes are required to dodge shots while retrieving arrows or grabbing powerups, and the simple premise produces a surprisingly fierce and sidesplitting competition on the charmingly retro 2-D battlefield.
Castle Crashers
Frenetic, visually original, and frequently hysterical, Castle Crashers has been around for over a decade and is still going strong. This inexpensive and uncomplicated co-op game is perfect for bashing monsters with up to three of your friends on a single screen. Each player controls a different knight with unique fighting abilities which can be selectively developed. Along with the deadly weapons and vicious pets players pick up there's just enough RPG customization to add some strategy to the high-octane action. Filled with infectious cartoon graphics and humor, Castle Crashers is a riotous way to share some team-building fun with friends.
Summer's overnight FPS tournaments and all-weekend RPG binges may be over until next year, but a game that makes the most of a quick break or late-night hang with friends is the way to recharge before digging back into your textbooks.
For a limited time, get 15% off at FiveStarBuiltStrong.com when you spend $25 or more on PowerA.com.