Creative DIY gear ideas to help you get your Kirby fix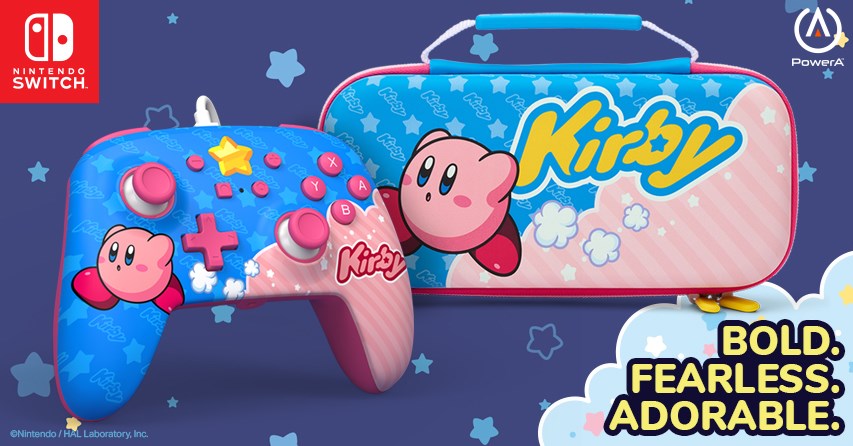 The people have spoken. They want Kirby swag. They want it bad.
With Kirby and the Forgotten Land making us hungry for more, Kirby fans new and old are scrambling to show off their love for the franchise in the form of sweet, sweet swag.
Kirby is one of the most adorable Nintendo characters in existence, and thanks to our friends at Nintendo, we're puffed-up about PowerA's first officially licensed Kirby controller and matching case. Can anyone say 'collector's items'?
But the people still. Want. More. How badly, you ask? Bad enough that they're willing to craft it themselves.
Exhibit A
The Kirby Car Cover
What happens when Kirby tries to swallow a car? The internet explodes and fans bust out their clay to make replicas. It's not a full-size vehicle cover yet—this model was made from air-dried clay—but we're loving the possibilities!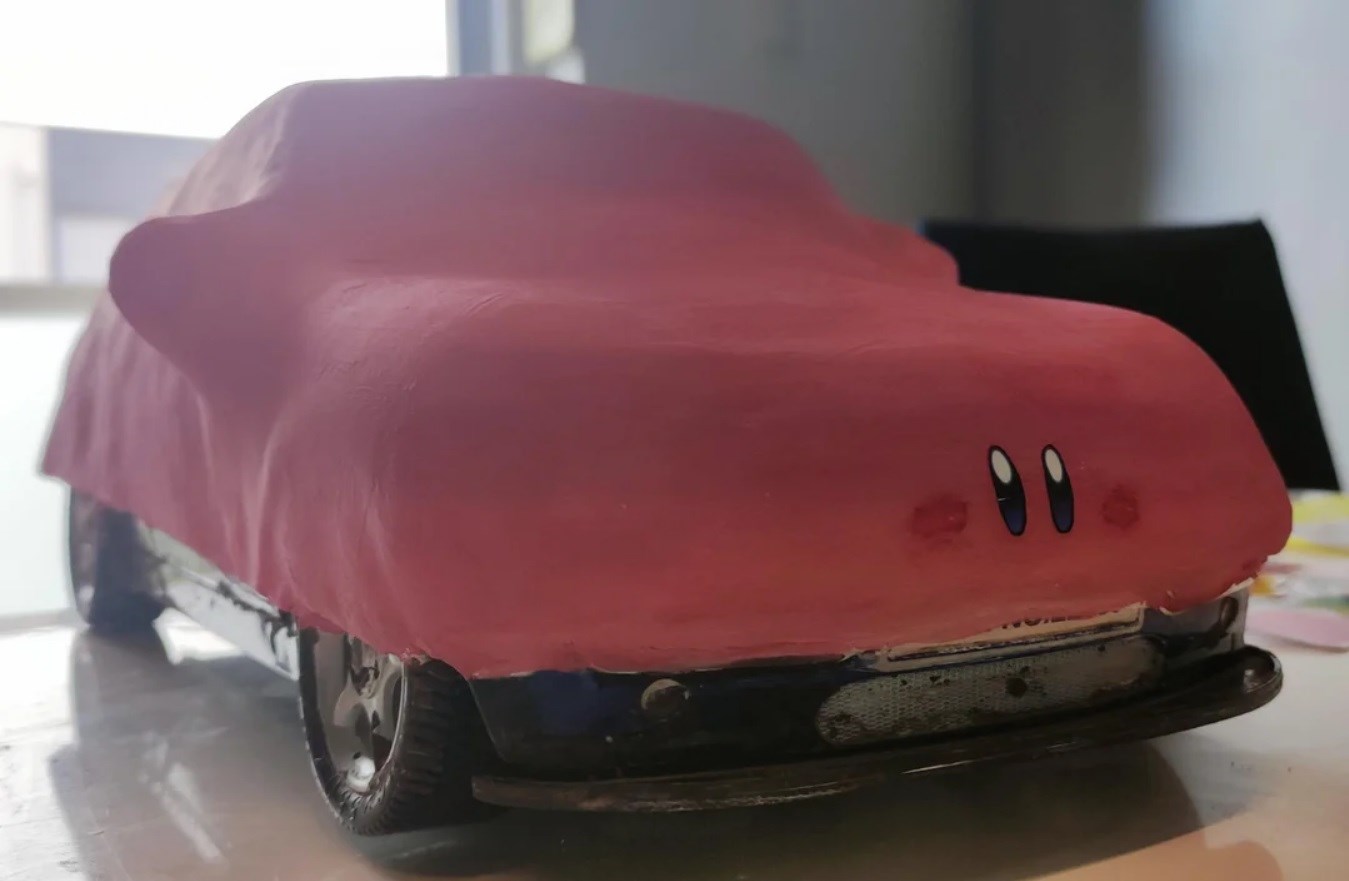 Exhibit B
Kirby Kicks
A Reddit user painted Kirby on a pair of high tops alongside Garnet and a few other characters from Steven Universe. It's a mashup we never knew we wanted. Come on, Vans—make it official!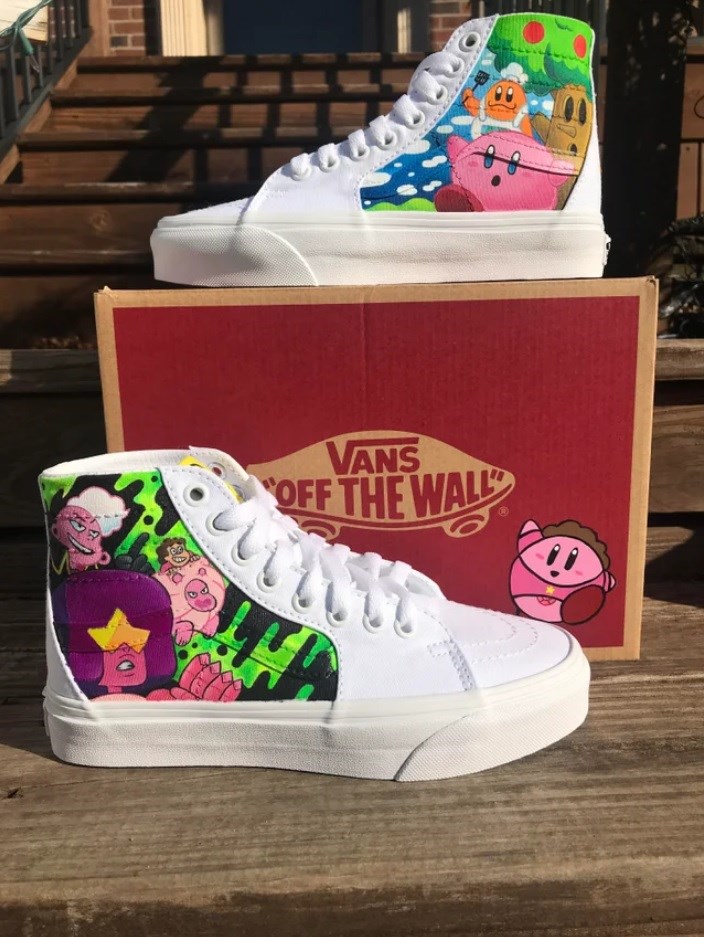 Exhibit C
Kirby van Gogh
If you look closely, you can really tell the artist was trying to make a scathing criticism about the oppressive nature of classism in a capitalist society… or just trying to feed a ravenous Kirby obsession mid-pandemic.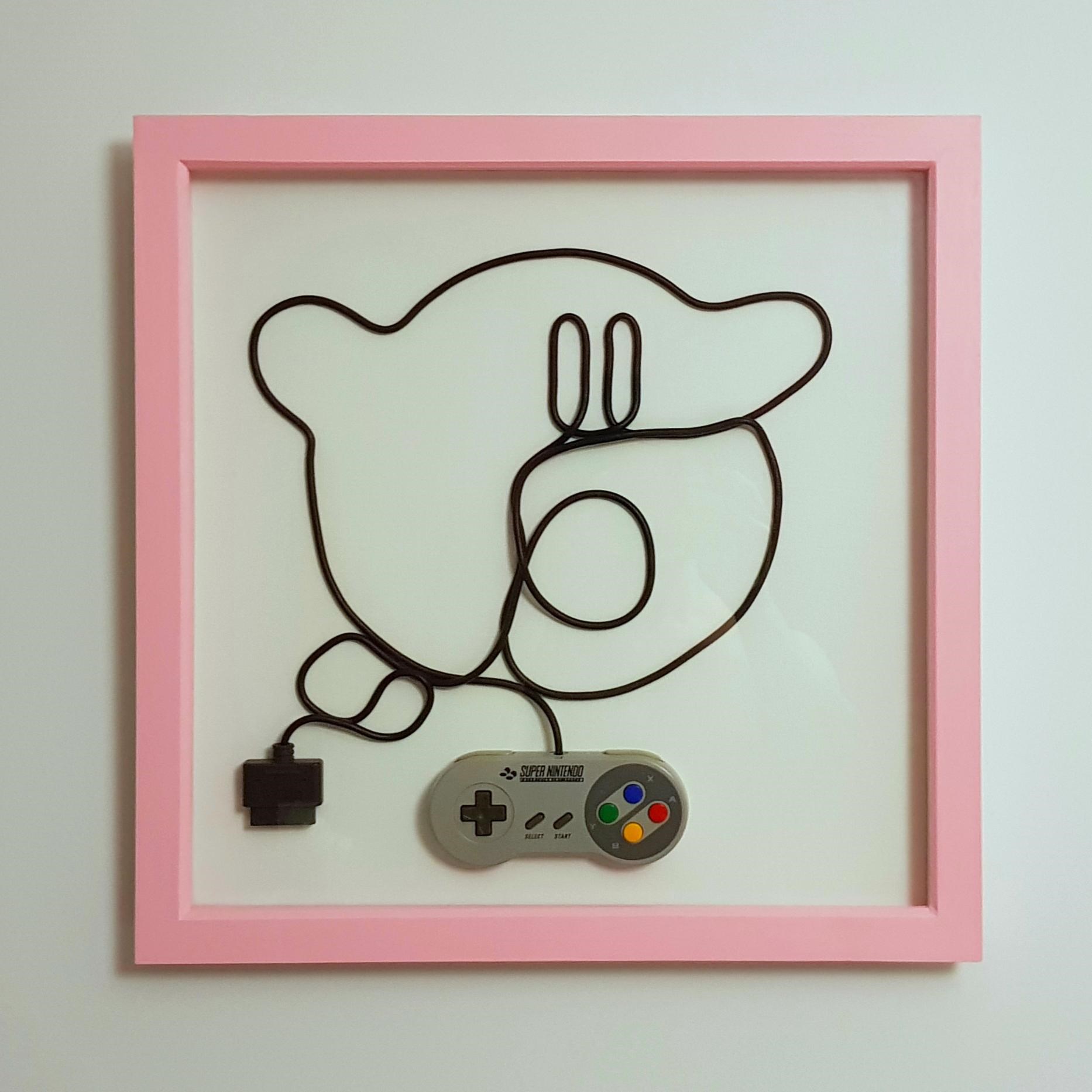 Exhibit D
Kirby Controller & Case
And, finally, some officially licensed dreamy goodness: the amazing new PowerA Enhanced Wired Controller for Nintendo Switch featuring Kirby, and our sweet matching protection case that's compatible with the Nintendo Switch – OLED Model, Nintendo Switch and Nintendo Switch Lite family of devices. If it sounds like we are bragging—we are! Can you really blame us for when our Kirby gear looks this good?