The Nintendo Switch is without a doubt the most versatile console in gaming history. Play it handheld, play it in Tabletop mode, or dock it and play it in full HD glory in TV mode. But with so many ways to play, not every mode will be perfect for every player or every game.
Of course, certain Nintendo Switch games are absolutely perfect in handheld mode. Those games are basically crafted with handheld mode in mind. The controls and pacing are unlikely to cramp your hands or force you to twist them around to get the timing right. But for certain genres, like first-person shooters, handheld can leave a little something to be desired. You can use the Joy-Con controllers detached from the console or with the included grip, but the size can still make things difficult for certain games or gamers. This is where the FUSION Pro Wireless Controller for Nintendo Switch comes in.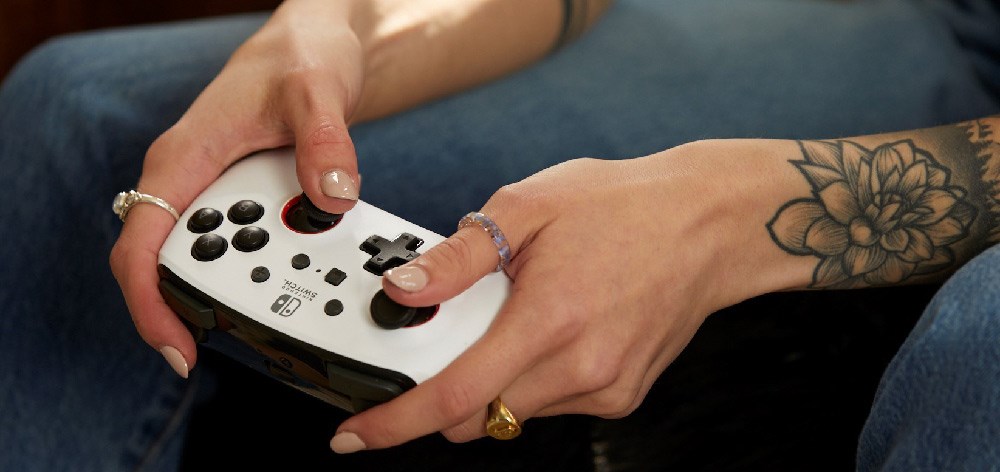 A controller like the FUSION Pro makes the Nintendo Switch experience more like that of other consoles, while also integrating some of the most unique and useful features of the Nintendo Switch platform. One of the best examples of this is motion controls which is super-helpful on wildly popular first-person shooters like Overwatch. Blizzard smartly integrated the Switch's built-in motion controls in their port to Nintendo's console—something that was very important to us as we developed the FUSION Pro for Nintendo Switch. This is a huge feature, because for some it's much better than using a keyboard and mouse. And in terms of precision aim, it's a massive upgrade over twin thumbsticks.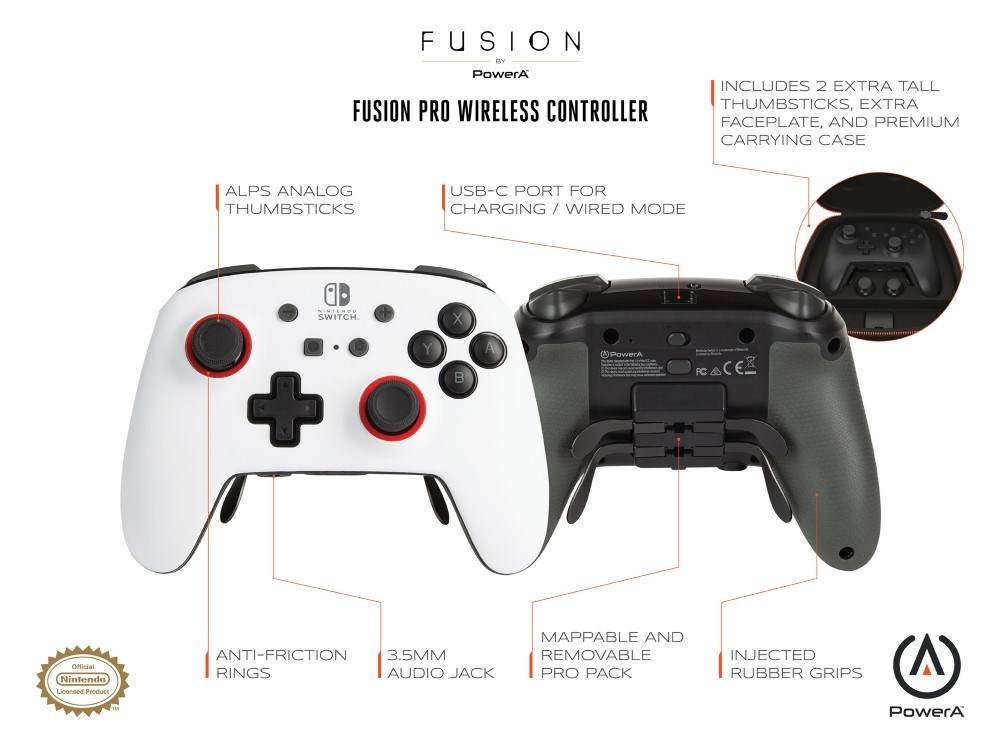 Here are just a few examples of how the FUSION Pro for Nintendo Switch uses motion controls to improve the gaming experience:
With shooters like Overwatch or Warframe, I like to use the thumbsticks to move and get myself in the general direction I need to be shooting, then make fine adjustments by moving the control slightly towards my target. It takes a little practice, but when mastered, it's an absolute game-changer.
Racing game aficionados, especially fans of Mario Kart 8: Deluxe, can take their virtual driving to the next level with the FUSION Pro Wireless Controller for Nintendo Switch and its motion controls. Integrated with the Mappable Pro Pack, the controller gives you a leg up on any opponent as you navigate the curves and obstacles of each map by simply tilting the controller as you drive.
Possibly the greatest Nintendo Switch game yet, The Legend of Zelda: Breath of the Wild, seamlessly utilizes motion controls in a number of ways, from aiming your bow to minigames. But perhaps the most common and impressive comes during the many shrine puzzles around the map. The FUSION Pro Wireless Controller for Nintendo Switch is perfect for this, in part because it's not as heavy as the console is in handheld mode and not as light as the Joy-Con on its own. Carefully tilt and dip your FUSION Pro to navigate through these fun yet challenging puzzles.
Next time we'll dig into the popular and infinitely useful FUSION Pro Mappable Pro Pack. 
Follow us on social media and let us know your favorite games to play with the FUSION Pro Wireless Controller for Nintendo Switch!
Happy gaming!