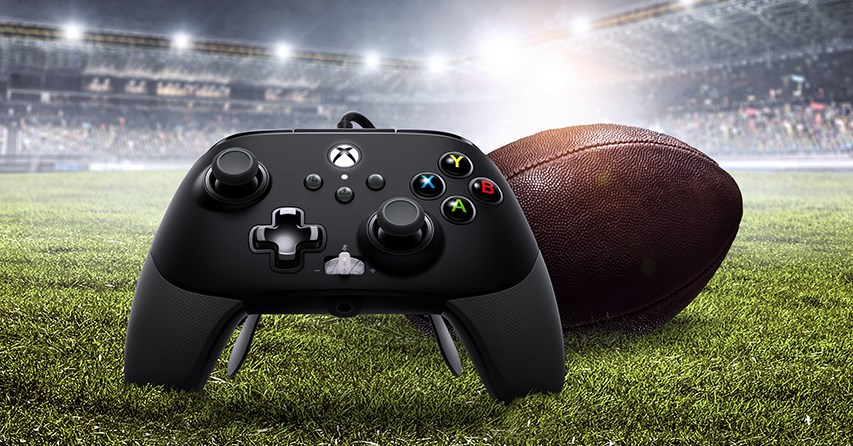 It's time for the Big Game, and there's no better way for the football-loving gamer to celebrate than with Madden NFL 22. If you want to take your virtual gridiron game to the next level, check out the advanced features and design of the PowerA FUSION Pro 2 Wired Controller for Xbox Series X|S.
We all love the realism and action of a great football game and Madden just gives us all the feels: every tackle, stiff arm and block. It's an immersive experience that draws in both casual and die-hard fans. And the more you feel like you're on the gridiron, the more focused you'll be for every play.
The FUSION Pro 2 has two powerful rumble motors in each grip, plus magnetic impulse triggers so you literally feel the game at your fingertips.
Like football itself, Madden NFL 22 is easy to learn but hard to master. From jukes to run-pass options to calling audibles, there are plenty of advanced ways to get the edge over your opponents. Accessing certain buttons when you're dodging defenders and looking for that perfect pass may not always be easy. But calling and running plays on the FUSION Pro 2 for Xbox Series X|S is awesome.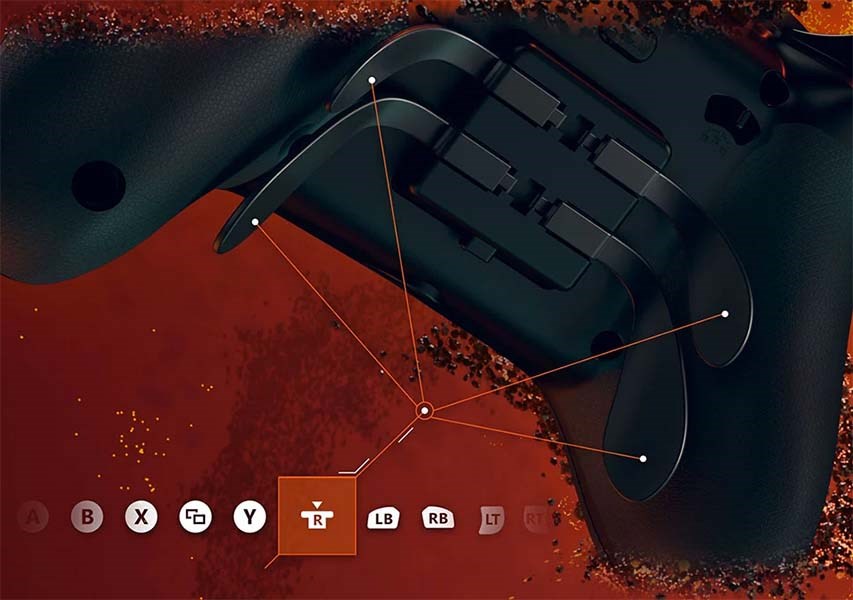 The controller's Mappable Pro Pack offers up to four paddles that can each be programmed to nearly any of your controller buttons, making those moves easier to access fast. Here are a few handy uses for the Mappable Pro Pack in Madden NFL 22:
Map your receivers
It can be tough to pay attention to your receivers and hit the correct ABXY button in the middle of an intense play—especially when you're also dodging defenders. Map up to four receivers to the Pro Pack so you can quickly fire off a pass when you see an open man.
Map your ABXY buttons to the Pro Pack
This strategy comes in handy as a ball carrier—spin, stiff arm, hurdle or dive with the paddles so you can quickly make the right move in the moment.
Keep your play-calling a secret
For local multiplayer where you and a friend are going head-to-head on the same bench, channeling your inner Belichick can be hard with wandering eyes mere inches away. Use the Pro Pack to discreetly call plays and audibles on the fly, without your opponent spying your moves.
The FUSION Pro 2 is a premium controller that offers a rich, rewarding Madden NFL 22 experience. The controller's black faceplate has wraparound rubber-injected grips that are super comfortable. Plus, a 3.5mm headphone jack and volume dial with one-touch mic mute help bring all the cheers, grunts and hits of Madden to life.
Pick up the FUSION Pro 2 Wired Controller for Xbox Series X|S now for $89.99 and get in the zone for the Big Game—and long after.