It's been an amazing year for virtual reality, what with the release of the HTC Vive and Oculus Rift and all of the mind-blowing games and experiences created for both – but the VR headset that might be most appealing for the widest number of players is actually out today.
Sony's PlayStation VR headset is finally in stores, more than two and a half years after Project Morpheus was first teased to fans, and it delivers an immersive VR experience that works with the more than 40 million PlayStation 4 consoles found in living rooms today. It's also debuting with maybe the best game lineup on any VR device today, thanks to Sony and the support of its many longtime partners.
If you're eager to hop aboard the VR cruise ship today, you might have a lot of questions about where to start your voyage into virtual reality. You might be wondering how much it's going to cost, where you can buy it, whether you should pick up some extra peripherals that aren't bundled with the core headset and which games you should pick up. Then there's the more nebulous questions, like "what about the PlayStation 4 Pro coming out next month?"
Relax. We've done the homework for you! Allow us to illuminate you on everything you need to know today, and be sure to read our full PlayStation VR review for a more in-depth take on Sony's console VR effort.
What do I need?
Let's start with the basics: you definitely need a PS4 and a TV. If you already own those – and it's probably fair to assume that 90% of you reading this do – then you have the most expensive question marks out of the way.
While the Vive and Rift rely on high-end gaming PCs to power their action, the PlayStation 4's GPU alone brings the PlayStation VR headset to life. The headset comes with some extra hardware (the Processor Unit) to help distribute and manage the video and audio, but Sony says it's not adding any processing power along the way.
However, you will absolutely need one other accessory, and you'll probably want a couple more. The PlayStation 4 Camera is a necessity, as it tracks the movements of the headset and DualShock 4 controller to bring your motions into the games. Either the original rectangular design or the newer rounded one is fine, but the PlayStation VR it useless without it.
Meanwhile, the PlayStation Move controllers – yes, the same Wii Remote-inspired motion wands that didn't catch on big with the PS3 – are used to deliver more flexible and active VR experiences. Most games can be played with the DualShock 4, but some will require you to have two PlayStation Move controllers, one in each hand. If you want to make the most of the headset, you'll need to grab a couple.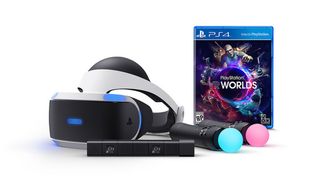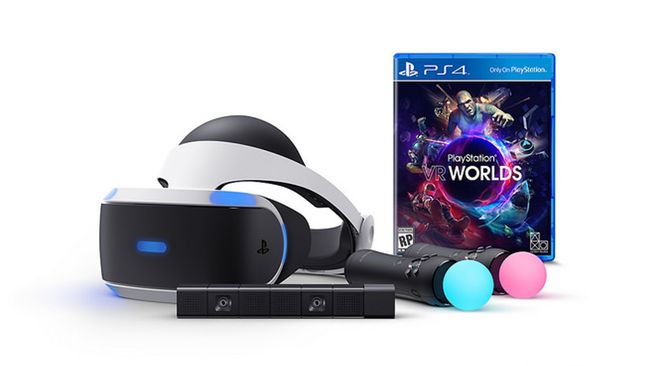 How can I buy it? How much does it cost?
That all depends on you. Online stores have opened up orders at midnight and retailers should have units in stock come morning.  So, how much is it going to set you back when you find one in stock?
For $399 / £349 / AUD$549, you get the headset, the Processor Unit box, earbuds, all the cables you need, and a disc with about a dozen VR trials. Yes, it's an actual demo disc – in 2016!
If you want the set with all of that as well as the PlayStation 4 Camera, two Move controllers, and a copy of the PlayStation VR Worlds game, that'll cost you $500 – though that bundle is only available in the States. It's cheaper than buying all of those extra bits separate from the core headset, but that's another $100 that you might not have anticipated paying upfront for Sony's VR experience.
Surprisingly, there's no official bundle with the PlayStation 4 headset and a PlayStation 4 console, but one explanation we've come up with is that maybe Sony was wary of slapping a $700-800 price tag on a living room experience. We all saw the tepid reaction to the $600 PlayStation 3 back at launch, after all.
What games should I buy?
Quite a few, actually! Both the Vive and Rift have strong highlights, but putting the PlayStation brand and legacy behind a VR push means Sony is coming out of the gate with some really appealing stuff.
The PlayStation VR has 30 compatible games on day one, along with some media apps and short films, with another 25-plus games expected out before the end of 2017. Our sister site GamesRadar+ has started rolling out VR game reviews, with a couple of four-star picks so far: the atmospheric (but very short) Batman: Arkham VR and the freaky, shoot-everything thrill ride that is Until Dawn: Rush of Blood. Meanwhile, PlayStation VR Worlds, something of a premium demo compilation with a few very different VR experiences, netted 3.5 stars.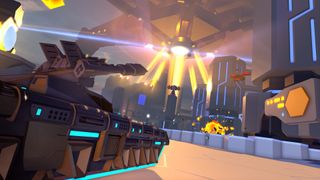 Other highlights in the early batch include Rez Infinite, the expanded version of Sega's classic rhythm-shooter that seems perfectly suited for VR, as well as frenetic multiplayer shooters RIGS: Mechanized Combat League and Battlezone, plus wild rhythm-action game Thumper. Space shooter EVE Valkyrie was an early Oculus Rift showcase, and hopefully it holds up as well on PlayStation VR.
And there's plenty more, from puzzler SuperHyperCube to the goofy, anime-stylized 100ft Robot Golf and the wonderfully weird Job Simulator. Even the newly-released PlayStation 4 version of Rise of the Tomb Raider has a VR bonus mode, which finds you exploring Croft Manor.
Before the year's up you'll also find VR experiences available within Call of Duty: Infinite Warfare and Star Wars: Battlefront, providing further incentive to buy those multi-platform games on Sony's hardware – assuming you're spending big for the VR headset, of course.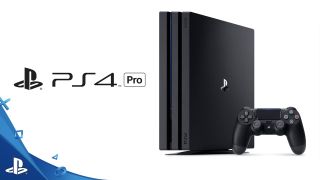 What's the deal with the PS4 Pro?
Sony's enhanced PlayStation 4 Pro won't make it out in time for the PlayStation VR release, as the new console debuts on November 10. Disappointing, we know, but Sony's super-powered console is probably worth holding out for if you can contain your excitement for a few more weeks.
Thanks to its upgraded GPU, the PlayStation 4 Pro will enable smoother, more detailed, and surely more immersive VR experiences with the PlayStation VR. Developers will need to take advantage of the extra processing power, of course, and we still don't have a lot of details on which games will utilize that bump. However, the potential is there to really elevate what you see plastered in front of your eyes.
After all, the PS4 Pro is so much more powerful than the standard console that it can output both native and upscaled 4K resolution for games on your TV. It stands to reason that we'll also see a noticeable quality difference with VR games on the headset, although the headset is still limited by its own display and hardware.
Luckily, you don't need to worry about compatibility issues. All PS4 games are compatible with the PS4 Pro, and so too is the PlayStation VR hardware and all accessories. Sony will also make it easy to transfer your game data and saves over to the new box, so if you start playing games on the current console, you won't lose any progress if you decide to upgrade next month.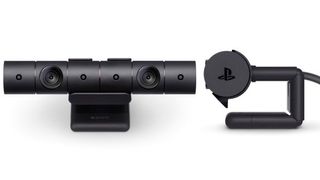 Do I need any other accessories?
Aside from the Camera and Move controllers, nothing is essential. But as with any big piece of gaming hardware, you've got an array of options to consider on day one.
For example, PowerA's officially licensed Charge and Display Station offers an elegant way to store your PlayStation VR headset while charging a DualShock 4 and two Move controllers when not in use. That way, you're not leaving this $400 wearable on the ground or in a tangle of cords on your TV stand. It's smart – but it's also $50. You'll also find storage/travel cases for the PlayStation VR from the likes of RDS Industries and PowerA.
More functionally, you might consider upgrading your listening experience for PlayStation VR. Sony's Platinum Wireless Headset comes out next month and has a cable for use with the headset – FYI, the PlayStation VR's 3D audio only works with wired headsets. But don't feel like you're stuck within Sony's ecosystem, either: other headsets with virtual surround sound and 3D audio support are worth a look, too.
Although it's several years old now, Sony's PlayStation Move Charging Stationcould come in handy now, assuming that you'll be putting those Move wands through heavy use in the days and weeks to come (and don't want a more elaborate stand/setup). It was originally priced at $30, but given its age, you might be able to nab one much cheaper – well, unless every new PlayStation VR owner tries hunting it down.
We hope you enjoy your new headset! Comments? Questions? Hit us up in the comments section below.
Related product: Sony PlayStation VR
Our Verdict:
PlayStation VR is an affordable introduction to quality VR. Many of the experiences aren't as crisp or as immersive as the ones found on the Oculus Rift or HTC Vive but, for a system that uses a PS4 instead of an expensive PC gaming rig, I'm not complaining.
FOR
Affordable

Near PC-quality performance

Good selection of games
AGAINST
Doesn't come with required accessories

Poor job sealing out light

Spotty motion controller tracking